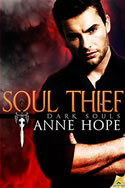 Now available from Samhain Publishing!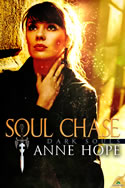 Now available from Samhain Publishing!
Win an autographed copy of Soul Bound at Goodreads!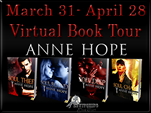 Soul Bound is a finalist in the 2013 Golden Quill Published Authors' Contest!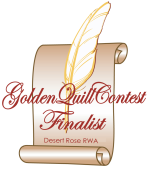 Soul Bound is a 2013 New Jersey Golden Leaf Finalist!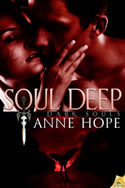 Now Available from Samhain Publishing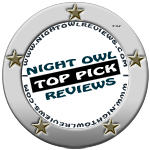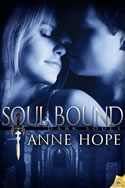 RT Top Pick and 2012 Reviewers' Choice Award Nominee!
Morgan and Whitney dish about Soul Bound. Read the article.
To read a prequel to my romantic suspense Broken Angels, download my short story, Her Heart's Desire.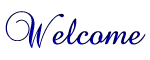 Welcome to my website! I'm so glad you dropped by. Please grab a cup of coffee along with something sinfully delicious and come explore my world. I am the author of emotionally-intense stories with a twist—a twist of humor, a twist of suspense, a twist of magic. I believe each character has a story to tell and must tell it in his or her special way. All my books, however, have a common thread. Whether they make you laugh or cry or push you to the edge of your seat, they all feature the redeeming power of love and the heart's incredible ability to heal.
Soul Deep is now available! If you enjoyed Soul Bound, don't miss this exciting second installment in my Dark Souls series, which RT Book Reviews called: "A dark and dangerous ride."
Soul Thief, a Dark Souls novella, is scheduled to come out this September, followed closely by Soul Chase in November. If you fell in love with Adrian in Soul Deep, then you'll be thrilled to hear that both these books tell his story. Adrian is my darkest hero yet, a rogue vigilante who learns that even the soulless can be redeemed.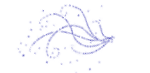 Read Excerpt
Awards and Reviews

Order from Amazon
Order from B&N
Order from Samhain




SOUL CHASE
Dark Souls, Book Three
ISBN-13: 978-1-61921-890-1

A man she'd die for, a world she was born to defend… Only one can survive.

For twenty-five years, Adrian has mourned the loss of his soul mate, Angie. He's content to live as an outcast…until a series of abductions forces him out of seclusion and into the arms of the very woman he loved and lost. Angie's reincarnation, Emma.

Emma is on the run, hunted by soulless creatures whose one goal is to possess her soul. They have taken everything: her home, her identity, her mother. Left with no other choice, she must trust her fate to Adrian, the enigmatic stranger who comes to her rescue. An immortal being whose illicit touch makes her blood burn and awakens an inexplicable desire in her heart.

Emma follows Adrian to his isolated community in Arizona, where she is assailed by visions of a past life. As passion ignites and her enemies close in, Emma is drawn into a world where nothing is what it seems and where love could prove the greatest weakness of all.