Enter to win one of three autographed copies of Soul Deep!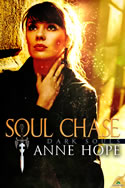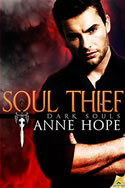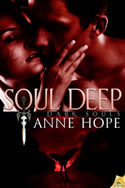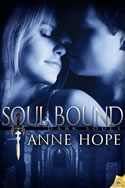 RT Top Pick and 2012 Reviewers' Choice Award Nominee!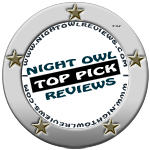 Morgan and Whitney dish about Soul Bound. Read the article.
To read a prequel to my romantic suspense Broken Angels, download my short story, Her Heart's Desire.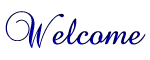 I've always thought of myself as a romance author. Every story I've written revolves around the protagonists' emotional journey and usually ends with a happily-ever-after. Despite a backdrop of murder and supernatural mayhem, the love story between the hero and the heroine remains a pivotal element in each of my books. So, it makes perfect sense that I should consider myself a romance author.
Recently, however, I've noticed something interesting. Fans and reviewers sometimes refer to my books as thrillers. Then it dawned on me. I am writing thrillers. Romantic thrillers, but thrillers nonetheless.
My main goal as an author is to thrill my readers, be it through the sizzling romance, the intricate worlds I imagine or a pulse-pounding action scene. I believe that plot is just as integral to a story as the emotional journey of the characters.
So if, like me, you can appreciate the latest thriller as much as you can a book penned by your favorite romance author, if you crave a little more romance in your thriller, a little more thrills in your romance, then you've come to the right place. A place where the lines between genres blur and the focus becomes the story.
I invite to explore my world, to embark on a wild adventure with me, to experience that crazy rush of adrenaline tempered by the sweet thrill of falling in love. Go ahead, take a chance, and enjoy a romance written for the thriller fan.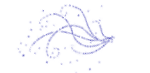 Read Excerpt
Awards and Reviews

Order from Amazon
Order from B&N
Order from Samhain




SOUL CHASE
Dark Souls, Book Three
ISBN-13: 978-1-61921-890-1

A man she'd die for, a world she was born to defend… Only one can survive.

For twenty-five years, Adrian has mourned the loss of his soul mate, Angie. He's content to live as an outcast…until a series of abductions forces him out of seclusion and into the arms of the very woman he loved and lost. Angie's reincarnation, Emma.

Emma is on the run, hunted by soulless creatures whose one goal is to possess her soul. They have taken everything: her home, her identity, her mother. Left with no other choice, she must trust her fate to Adrian, the enigmatic stranger who comes to her rescue. An immortal being whose illicit touch makes her blood burn and awakens an inexplicable desire in her heart.

Emma follows Adrian to his isolated community in Arizona, where she is assailed by visions of a past life. As passion ignites and her enemies close in, Emma is drawn into a world where nothing is what it seems and where love could prove the greatest weakness of all.